ANGELSHARX
NEW ALBUM OUT
Nevermind the helldogs
"Finally a real rock´n roll band with a strong protestsinger attitude"
Available at all major stores and on YouTube, Spotify etc.
"Mit ihrem Debutalbum "Nevermind the Helldogs" katapultieren einen die Berliner ANGELSHARKX einige Jahrzehnte in die Vergangenheit, genauer gesagt in die glorreichen 1970er. Dabei lassen Bandkopf Matt und Sängerin Jazzmine aber nicht nur die Zeiten des großen Rock Revue passieren, im Gegensatz zu einer großen Schwemme an Retrobands merkt man diesem Album den persönlichen Ansatz und die liebe zum Detail jederzeit an. Es vermittelt einfach dieses schwer zu beschreibende Gefühl von Authenzität, das anderen fehlt, egal ob in Matts Riffs, seinem rauchigen Gesang oder der ihn herrlich komplettierenden Stimme Jazzmines. Das ist Vollgasrock aus verrauchten Kellern, man kann es eigentlich nicht besser beschreiben als ein Freund der Band: Die Angelsharkx sind eine Art `Fleetwood Mac on the highway to hell´. Großartig !" Bernhard Kleinbruckner SLAM No. 106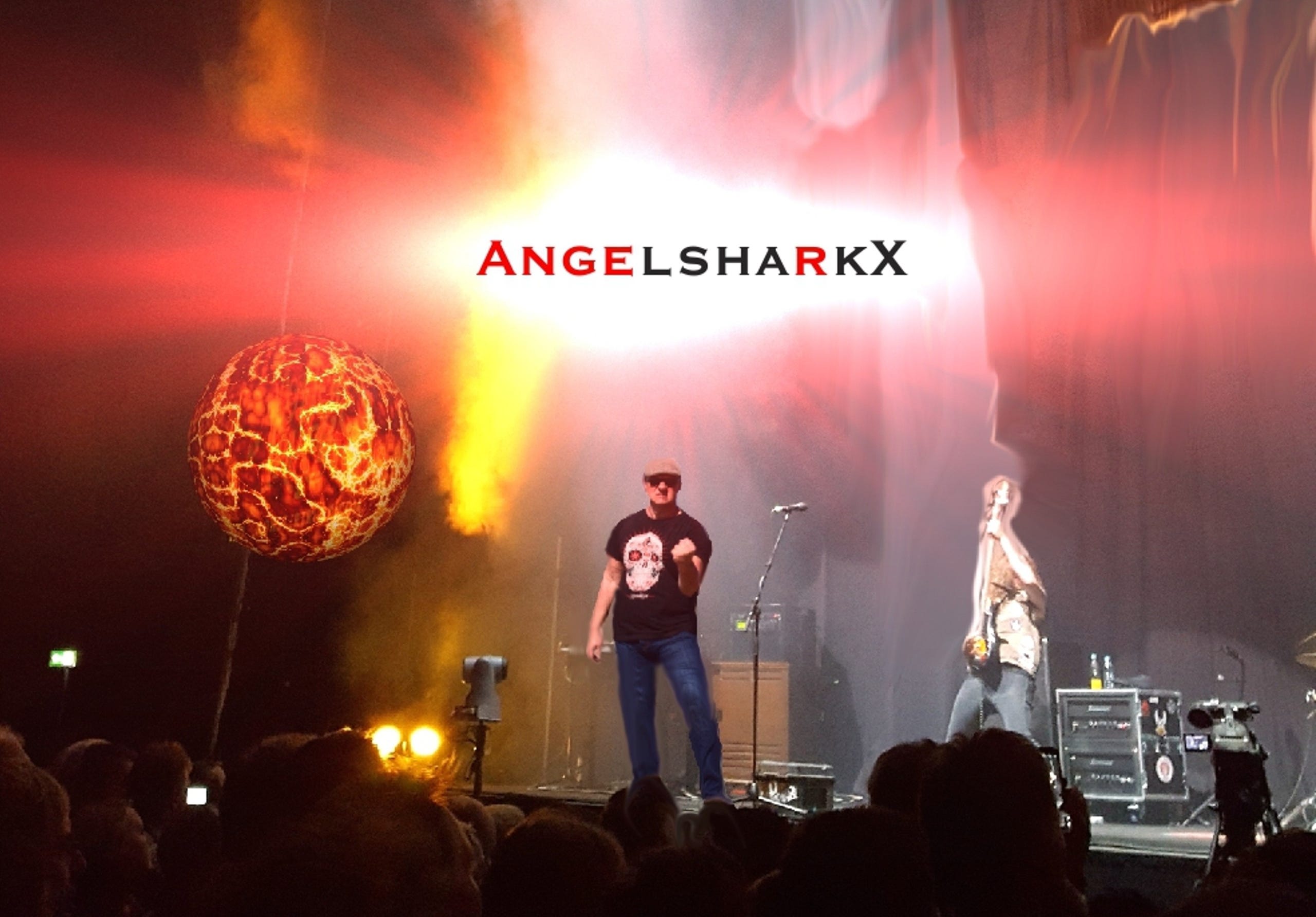 "Like a kind of Fleetwood mac on a Highway to hell"
Some critics compare the powerful combination between Matt´s and Jazzmin´s male/ female vocales with a hardrock version of Fleetwood Mac great vocal stuff. Maybe because there is still some 70s and bluesrock in their music.
"Play the guitar as if there were no tomorrow"
Matt plays the guitar like a maniac since he was 12 ... at 15 he found an old vinyl album called "Woodstock" which changed his life ...Hendrix, the Who, Ten Years After .. it was all there ... Matt startetd early with an accoustic guitar but soon bought an old Artist and started in the 90s to use it as his main guitar with a mesa boogie ... he never changed this setting again ...and which guitar player impressed him in his early days?
1. Hendrix the genius 2. Frank Zappa the composer 3. Jimmy Page for the mystic tones 4. Angus Young the riffmaster 5. Ritchie Blackmore for "Rainbow live"
Inhalte von Youtube werden aufgrund deiner aktuellen Cookie-Einstellungen nicht angezeigt. Klicke auf "Anzeigen", um den Cookie-Richtlinien von Youtube zuzustimmen und den Inhalt anzusehen. Mehr dazu erfährst du in der Youtube Datenschutzerklärung. Du kannst der Nutzung dieser Cookies jederzeit über deine eigenen Cookie-Einstellungen widersprechen.
Anzeigen
BE SHARK SMART-
Rock with the
Angelsharkx